"For the Chinese semiconductor industry, looking back on the times and achievements are remarkable. From ID card chips to the MP3 era, to a large number of cottages and tablets, as well as current brand mobile phones and tablets, batches of Chinese chip companies have emerged "Sun Guoxing, executive director of Guoxin Venture Capital, said at the 4th Internet Product Innovation Conference held recently that from computing to" computing + communications "to" computing + connection + perception ", technical factors are constantly changing. At present, the chip industry is in a state of scrambling, but its market prospects are promising.
  Chips are a general term for semiconductor component products and carriers for integrated circuits. The "China Semiconductor Industry Strategic Planning and Corporate Strategy Consulting Report" released by the Prospective Industry Research Institute shows that as of the end of 2018, the global semiconductor business market reached USD 477.94 billion, a year-on-year increase of 15.9%. It is predicted that the size of the global semiconductor business market in 2019 will reach US $ 490.114 billion, a year-on-year increase of 2.6%.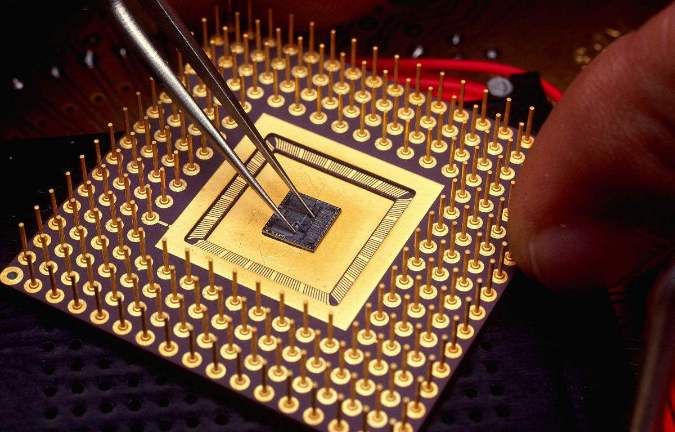 At present, the most competitive countries in the global semiconductor industry are mainly the United States, South Korea, etc. The Chinese semiconductor industry still has many deficiencies. "Some high-precision chips mainly rely on imports, and domestic supply is not yet available." Chen Gangjing, Managing Director of Shanghai Integrated Circuit Industry Investment Fund, said that the scale of production and sales of storage and semiconductor equipment is still low, especially in terms of key basic intellectual property rights Insufficient accumulation makes it easy to be controlled by people in core basic technology and chip design, accounting for less than 15% of the global market. In addition, China's integrated circuit products still rely heavily on imports. In 2018, China's imports of integrated circuits amounted to approximately US $ 312.06 billion, a year-on-year increase of 19.8%. The export value was 84.64 billion US dollars, and the deficit of imports and exports was still expanding. The deficit reached 227.42 billion US dollars, an increase of 17.47% year-on-year.
  Industry insiders say that domestic semiconductor technology lags behind overseas, causing a large number of underlying technologies in the upstream and downstream of the industrial chain to rely heavily on overseas when developing the information technology industry. In the current trend of de-globalization, whether from commercial or national security perspectives, there is an urgent need to develop independent products to replace overseas technologies and products. In this regard, Yao Song, senior director of Xilinx's artificial intelligence business, said that the following four points must be achieved for a good chip: first, it can be used to meet the user's basic functional needs; second, it is easy to use, the function is more complete, and the performance is better The third is to love to use, so that the user experience is good; the fourth is inseparable, to provide some additional value outside the product.
  At the same time, China needs to accelerate the development and application of artificial intelligence chips. Wang Zhe, a researcher at the Electronic Information Institute of CCID think tank, said that the development direction of artificial intelligence chips is graphics processors, on-site editable gate arrays, and special-purpose integrators. It is estimated that by 2021, the global artificial intelligence chip market will reach 5.22 billion US dollars, with an average annual growth rate of more than 50%, exceeding the overall scale of the artificial intelligence industry. As the core component of artificial intelligence, chips are driven by technology and demand, and market growth is expected to expand year by year.
  In recent years, foreign technology companies such as Intel, Microsoft, and Google are actively deploying artificial intelligence chips, and a large number of domestic companies have also invested heavily in research and development of artificial intelligence chips. Due to the early domestic layout, foreign countries have not formed a monopoly in the chip ecology, spawning a large number of artificial intelligence startups, such as Horizon, Shenjian Technology, Cambrian, Yunzhisheng, Yuntian Lifei, etc. At the same time, domestic artificial intelligence chips already have some mature commercial shelf products and applications, which are widely distributed in many fields such as financial securities, product recommendation, security, consumer robots, intelligent driving, smart home, etc. For example, Cambrian through and Huawei, Dawn And other companies cooperated to apply artificial intelligence chips to Huawei smartphones and Dawning servers.
关键词:website,cms,wap website