Flip chip packaging is a form of packaging in which solder bumps are grown on the chip I / O interface pad and the chip and the package substrate are interconnected by means of fusion welding. Flip chip packaging reduces package parasitics and has higher electrical and thermal performance.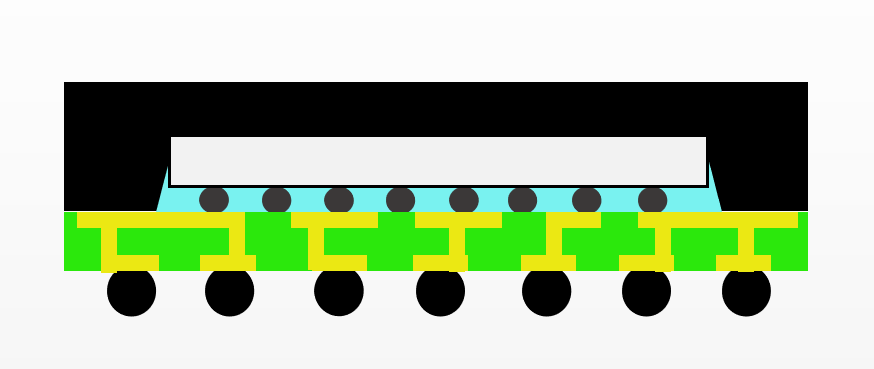 AMQ offers a variety of flip-chip product portfolios-from the most basic single-chip package to complex 3D SIP packages. Specific flip-chip products include:
1.FCLGA- Use planar pads instead of solder balls for second-level interconnection with the motherboard, generally less I / O
2.FCBGA-use ball grid array for two-level interconnection, more with UF capillary filling process
3. FCPGA-use pins to connect with the motherboard for second-level interconnection, product protection is better
4. FCSIP-A variety of flip chip arrangement packages or hybrid integrated package of flip chip and traditional bonding
5. 3D TSV - Multi-chip stacked package
AMQ advanced technology research and development
AMQ cooperates with Central South University and relies on the National Key Laboratory of Central South University to study the reliability of large-size chips and nano-level bump welding technology, leading the way in the development of advanced flip chip packaging.